ECO-HOME & PROPERTY FOR SALE
Remote, solar-powered wilderness home and property in British Columbia — drastic price reduction! Million-dollar view for 60% off! Just $399,000! (House, outbuildings and land are included.)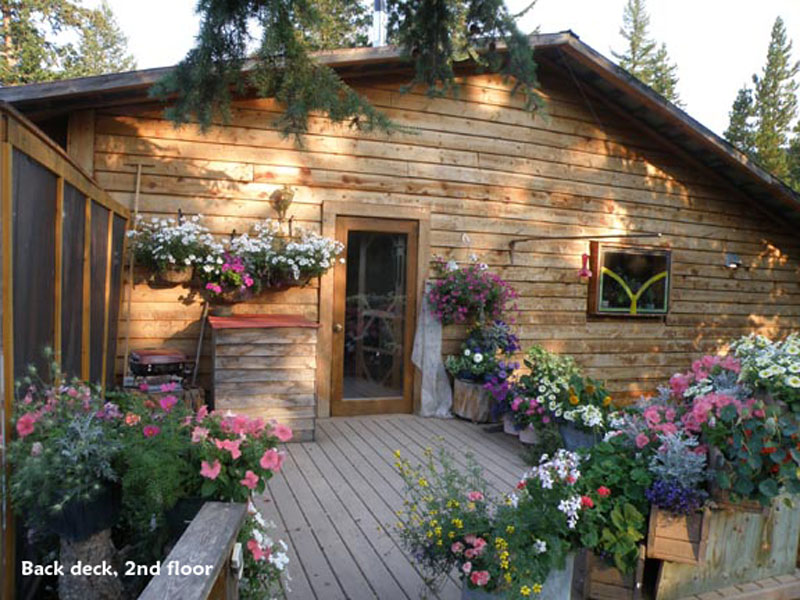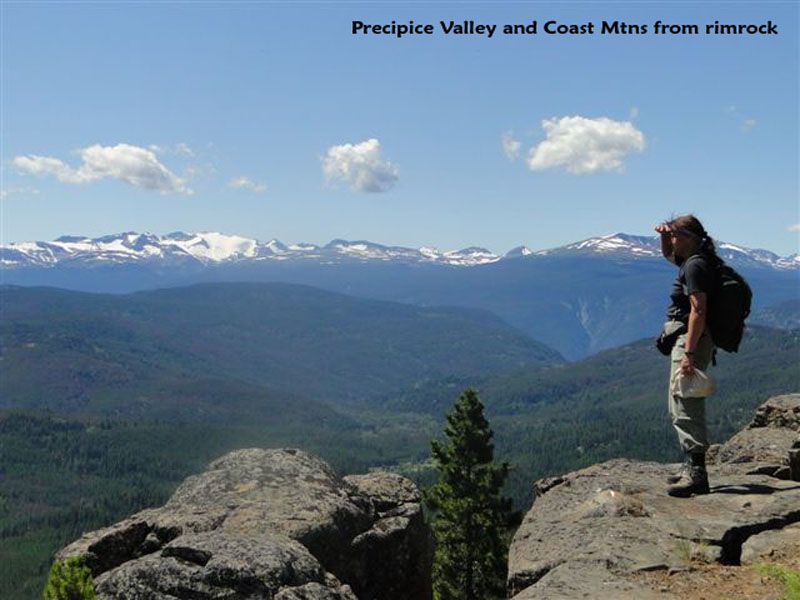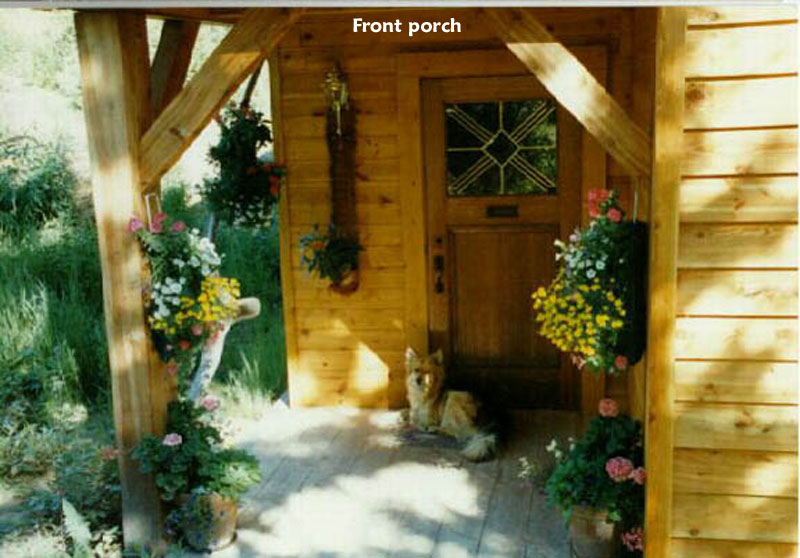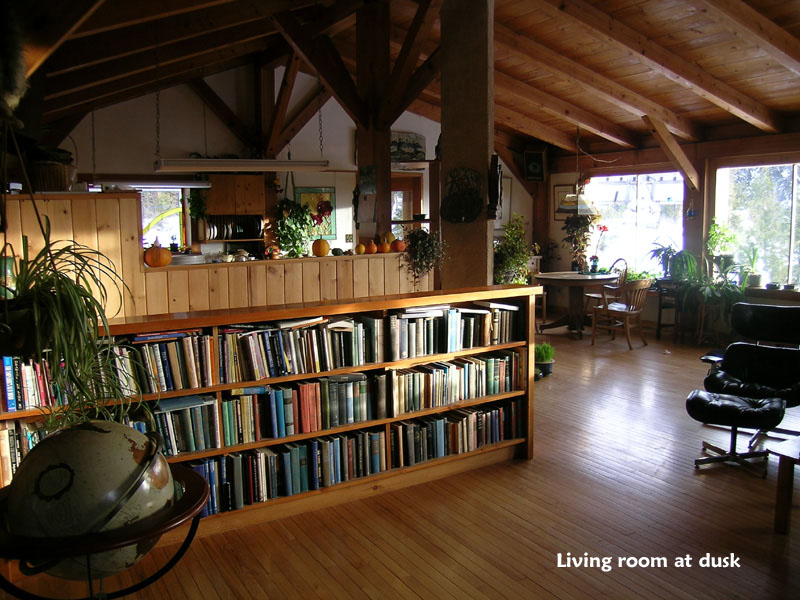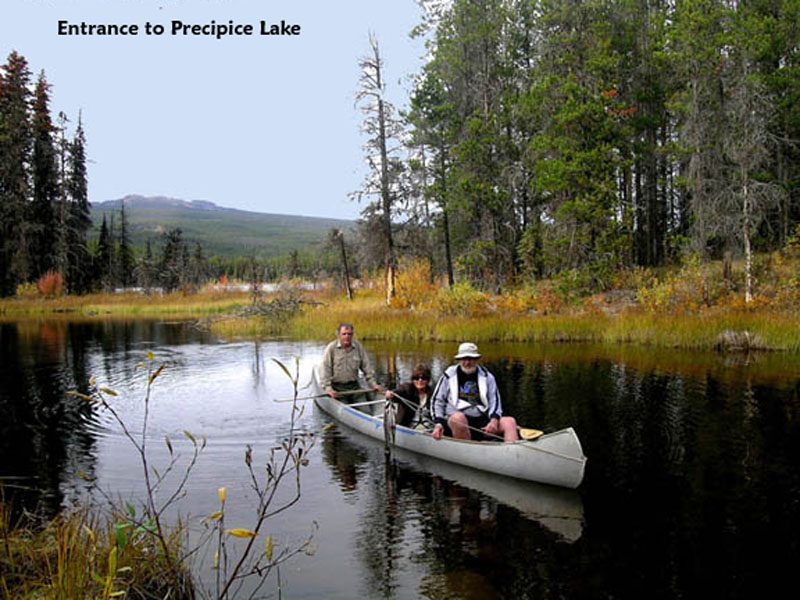 Live free and clean. Escape pollution and congestion, experience clear blue skies and fantastic starry nights in your private paradise. Far from civilization, Firhome is a solar-powered British Columbia wilderness retreat, your 30 acre base for a turnkey lifestyle change. Here you can catch your trout dinner in a pristine lake, watch crystal clear sunsets over magnificent mountains and revel in the sounds and smells of wild planet Earth.

The Hotnarko River flows through Firhome, creating lush riparian habitat and providing shelter for the myriad bird species. Abundant wildlife is found here including moose, deer, wolves, black and grizzly bears, lynx, bobcat, cougar, martin, and fisher. Giant black cottonwoods stand guard over these lower meadows while old growth interior Douglas firs peer down from the upper level as they shelter your handcrafted large post and beam home.

We're free from building codes here, but the construction of the house far exceeds any building requirements. It is built with timbers and beams that were milled on site from the surrounding forest and the selectively logged trees were felled to enhance natural openings and then were hauled to the on-site mill by a team of matched grey Percherons.

Custom cut on a mobile dimension mill, the 7x12 posts and the 7x8 beams that support the vaulted ceiling of 5x7 rafters are already 300 to 500 years old. Imagine the thrill you will feel during a June thunderstorm or a February blizzard as you look up at these rafters and know they are still part of the forest around you, strong protectors of your nest.

Unlimited quantities of pure, glorious tasting water, arising from sources high in the mountains are yours for free. Your annual wood heating costs are just $15.00 worth of chainsaw gas and a week of healthy exercise. Nothing could be simpler.

In keeping with the wilderness ethic, Firhome has never had any chemicals or pesticides applied to the land, so the garden and fields are truly more organic than most certifications.

This remote life style isn't for everyone. But if you have a sense of adventure, if you want to feel the excitement of off-grid living during all seasons, if you want to give your family a chance to experience the health and freedom of wilderness, if you truly want to approach self reliance as closely as possible and yet still enjoy a comfortable lifestyle — if you feel these things are important, then Firhome is for you.

Particulars

Our Precipice valley runs roughly east/west, with open views to the mountains. On the north side are basaltic cliffs — the "rimrock" that gave the valley its name during the 1800's. The ATV road and trail to Precipice Lake go up here. On the south side is the road out of the valley, which also leads to two more lakes just minutes away. Precipice Valley is surrounded by several thousand square miles of Crown Land, which cannot be purchased.

Situated at the eastern end of the valley, the property has a year round river, two guest cabins, meadows and a large variety of trees, shrubs and wildflowers. The 3 very private lakes are a short walk or ATV ride. Here you can catch 1 - 3 pound Rainbow trout, enjoy paddling a canoe while looking at the Little Rainbow mountains in Tweedsmuir Park or swim off the big rocks on the north shore, treading water as the loons come over for a closer look you.

Living in the valley, three miles to the west of Firhome there are two year-round residents who also garden organically, growing a variety of fruits and vegetables. In the middle of the valley is a small ranch whose owner is here seasonally, with a caretaker who lives there year round. This home and buildings are over a mile away and cannot be seen from our property. On the north and west sides of the valley is 1,000,000 ha Tweedsmuir Park, the largest wilderness park in British Columbia.

There are centuries-old trade routes here for hiking and exploring — this valley was for millennia a main route to the ocean for the First Nations people and settlers. Walking or skiing these trails connects one the the vibrant past of the valley.

In the house itself, on the ground floor the large entrance hall has a full size wardrobe to hold both winter and summer outerwear. On this floor there are two finished bedrooms with ensuite bathrooms, one with a Japanese style hot tub and one with a walk-in closet. There is a large area which has been used as an atelier but could be a third bedroom.

A new style, enviro friendly wood heater supplies heat for the whole house, and the attached woodshed is reached through a door near the heater. You can cut dry pine firewood close by to keep you warm and cozy all winter, and haul it with the venerable but reliable 1-ton wood truck that goes with the property.

A submersible pump supplies water from a spring-fed well on the valley bottom below to an in-house cistern, where another submersible pump runs the house pressure system. A third submersible is in the well and is directly solar powered, moving water up to a large cistern above the garden for seasonal use. A propane-powered demand water heater ensures endless hot water. The laundry area includes a washing machine. The door to the attached greenhouse is on this floor.

The second floor has large south-facing windows in the dining and living rooms which frame priceless mountain views and allow for extra solar gain in the winter. The spacious, well-designed kitchen has a large walk-in pantry. There is a Sun Frost DC refrigerator (17 cu ft), a propane stove, a double "Blanco" granite-formed sink with drainboard, and a dishwasher. Two extremely energy efficient Sundanzer D.C. freezers are also included with the sale.

On the north side of the house on this level there is a large office area where you can work from home using satellite internet (equipment included) and seamless telephone reception from a microwave tower on the rimrock. Under the eaves there is a large storage area.

The greenhouse allows you to grow tender vegetables from spring to fall, and there are a variety of outside gardens for vegetables and flowers, plus three apple trees. A newly built garden shed is here, and there is more garden equipment storage attached to the north side of the house.

There is a spacious workshop, part of which is completely enclosed and has a wood heater for working in the winter. The generator is in the open-sided outer workshop and we use it for running large power tools and for back-up in the winter if the days are very grey. A full size loft over the workshops gives you even more storage room.

Guests can stay in a two-level log cabin down by the river where we lived for 5 years while building our house. It has a wood heater, and some furniture. Or your friends might prefer the smaller post and beam cabin near the big house, perfect for relaxing, meditating.

To reach Precipice Valley you can fly from Vancouver to Anahim Lake over the magnificent Coast Mountains, or drive 3½ hours west on Highway 20 from Williams Lake in central B.C. From Anahim you drive on a good gravel road for ½ hour and then on a rough seasonal dirt road (historically called the Tote Road) — only 10 miles but it takes nearly an hour. There are no people living between Anahim Lake and Precipice Valley. In winter, access is by skidoo only on the Tote Road to your vehicle, which can be left safely where the Tote Road meets the maintained gravel road.

Anahim Lake is a tiny service village with RCMP, two small general stores, 2 gas stations, post office and liquor store, a school, and a nursing clinic. From Anahim Lake you can drive further west on Highway 20 for 2 hours to reach Bella Coola on the West Coast. Bella Coola is larger and includes a modern hospital, building supplies, grocery stores and a bank.

After 27 years here we have finally made the heartbreaking decision to leave our beautiful home and precious life style. We are selling only because of advanced age and arthritis.

Contact us for more detailed information. xanthus

xplornet.ca*
or call 250-742-3222. Selling price is $399,000.

Don't miss this rare opportunity to experience true, off-grid wilderness living!

* Note: The e-mail address above has been masked to reduce spam.
To form the correct address, rejoin the two blue portions, separated with @

Details

• Property size: 30 acres
• House: 2250 sq ft, two levels, post and beam construction
• Open plan for living room, dining room and kitchen — 25' x 30'
• Kitchen has a walk in pantry, 5' x 12'.
• Bedroom 1: 13' x 11' plus 6' bathtub and 5' x 12' walk-in closet.
• Bedroom 2: 12' x 10'
• Bathrooms: 2, one with a Japanese style hot tub.
• Large atelier, or could be a 3rd bedroom.
• Large office space, or could be a 4th bedroom.
• Attached greenhouse, 19' x 14'
• Year round river, the "Hotnarko".
• House water supply is 30 GPM from spring-fed well
• Large workshop, 52' x 15' with loft; a third of which is enclosed and heated
• Garden shed
• Established flower and vegetable gardens
• Two guest cabins
• Large storage areas

Also included in price:

• 34 solar panels which supply 150 amps 12V
• 25 KW storage bank of commercial deep cycle batteries
• 2.5 KW inverter producing 23 amps continuous @120 volts AC
• All necessary controllers, meters and wiring.
• 3 KW generator
• Propane tanks, enough for a year's usage
• Older 1-ton Ford truck for getting wood
• Older ATV and Nissan bush truck, both cranky but reliable!
• 2 freezers, 1 large fridge, dishwasher, washing machine, propane stove, satellite internet equipment

Option to purchase near-new ATV and snowmachine, plus a 4 x 4 Suburban (with 6" lift kit) for the shoulder months.

Photos: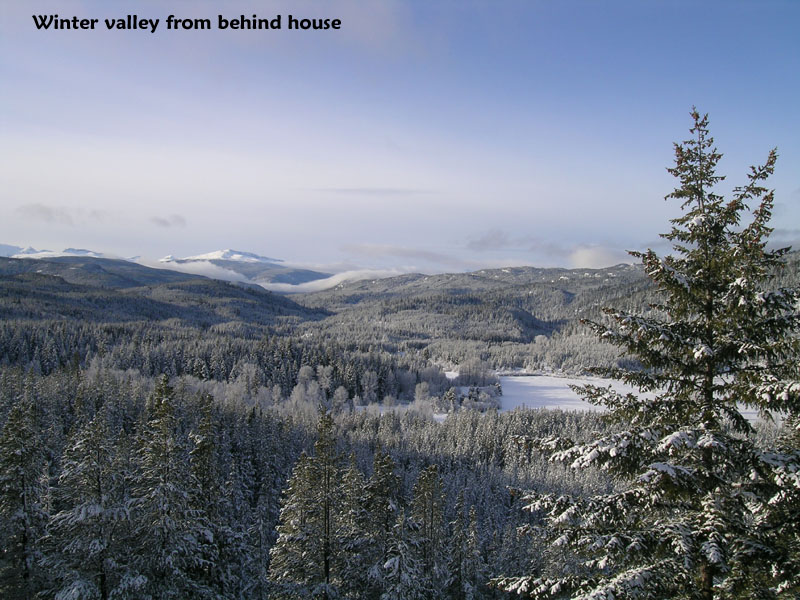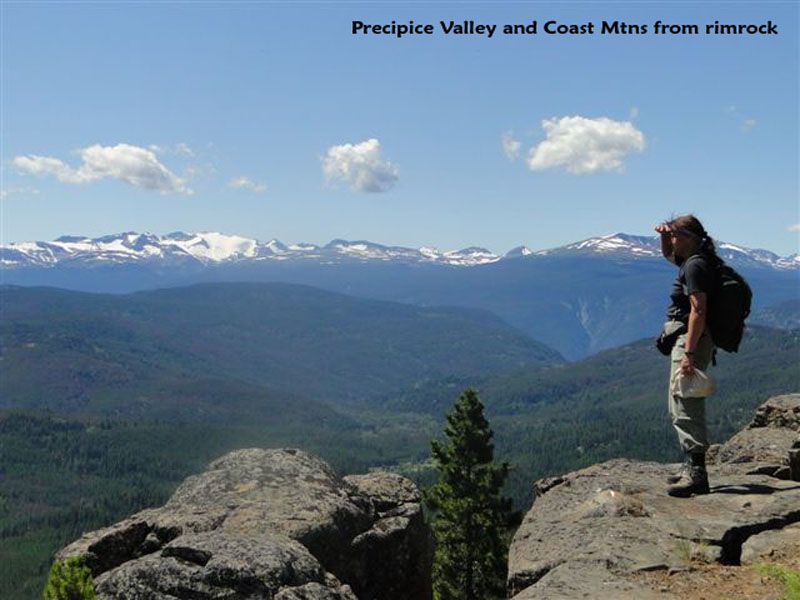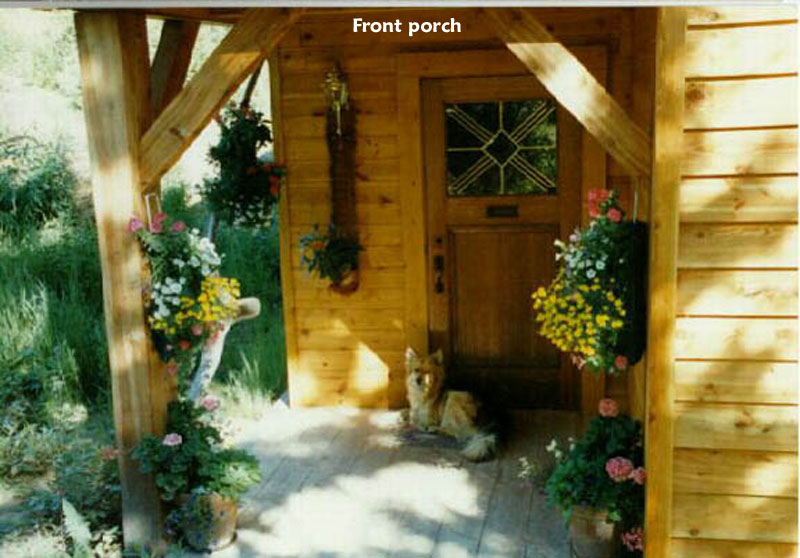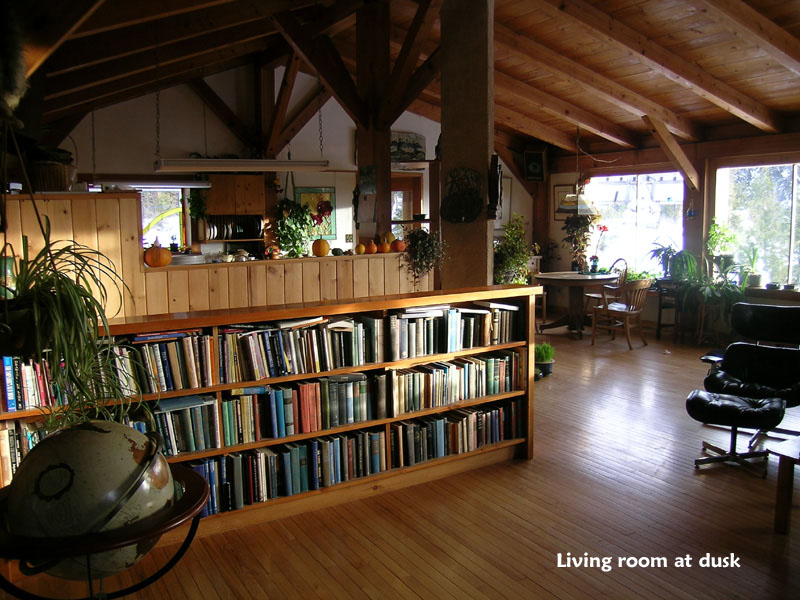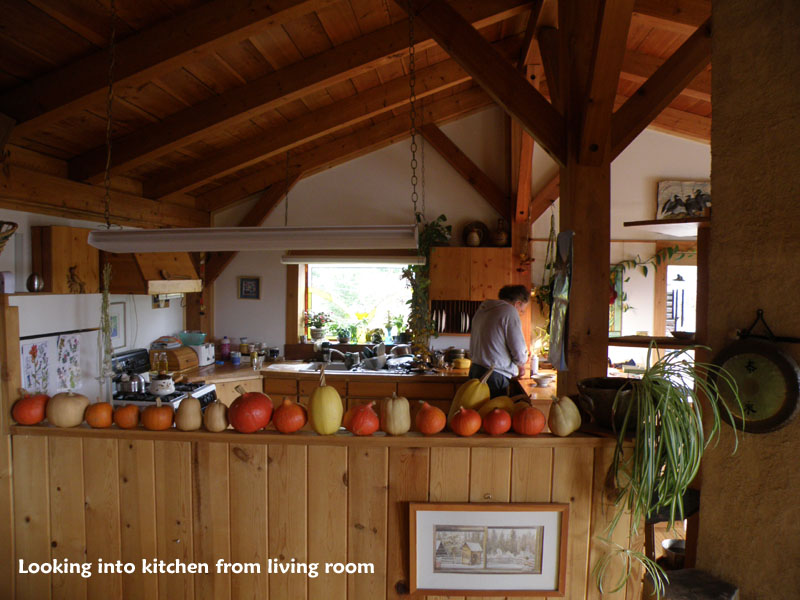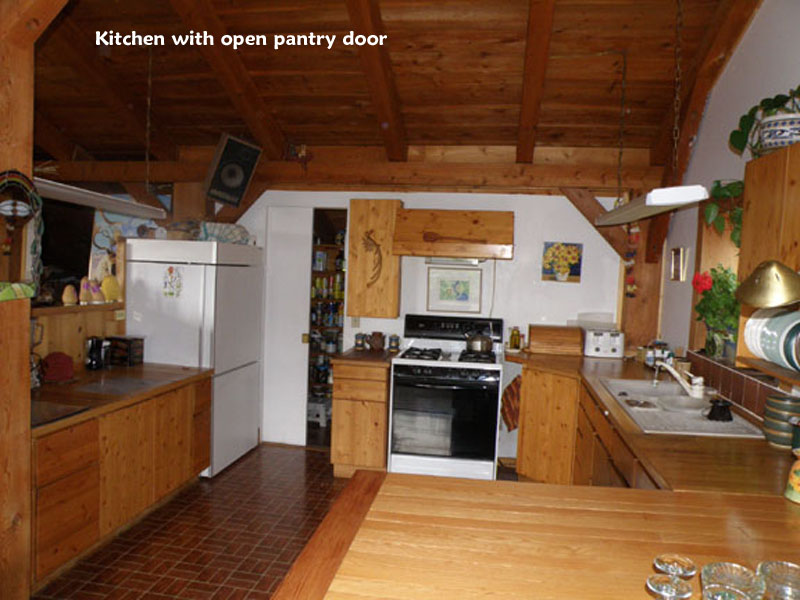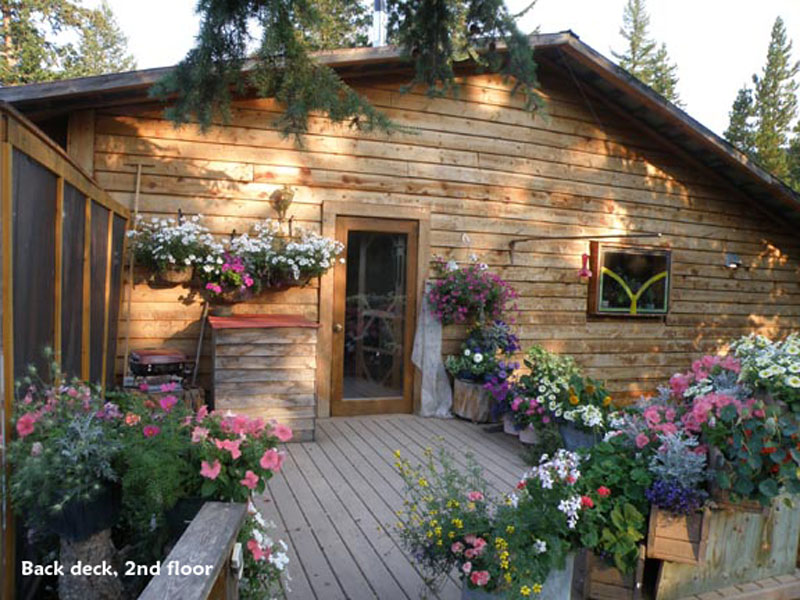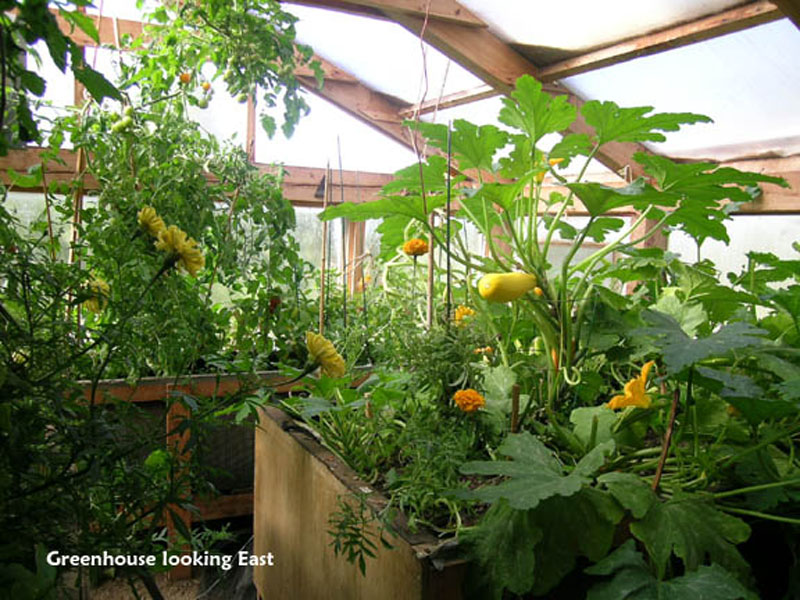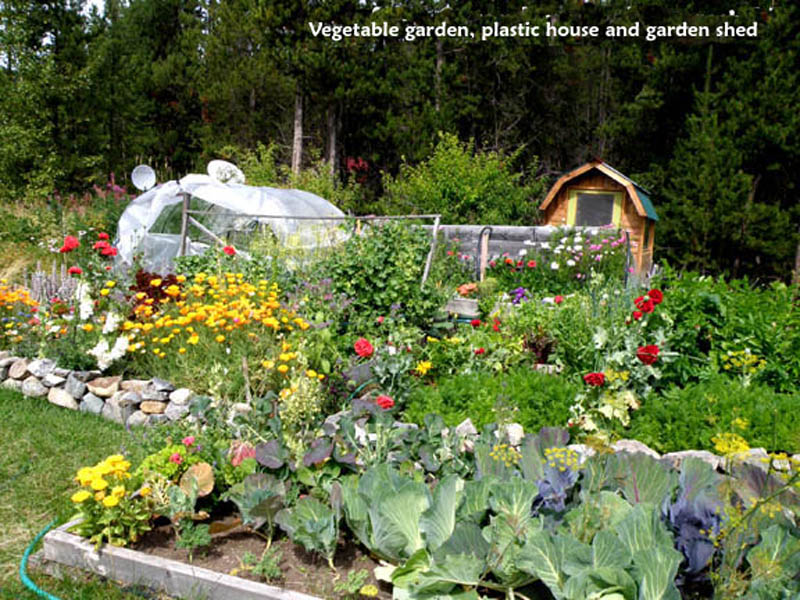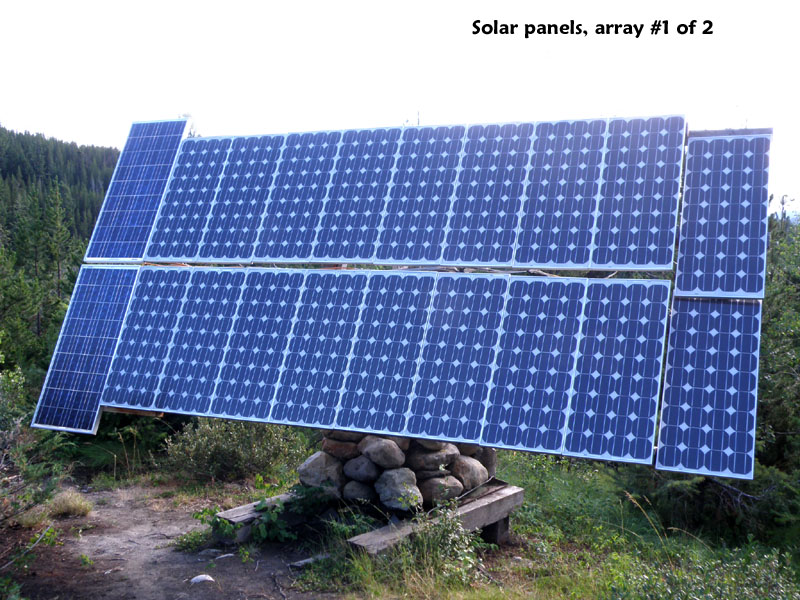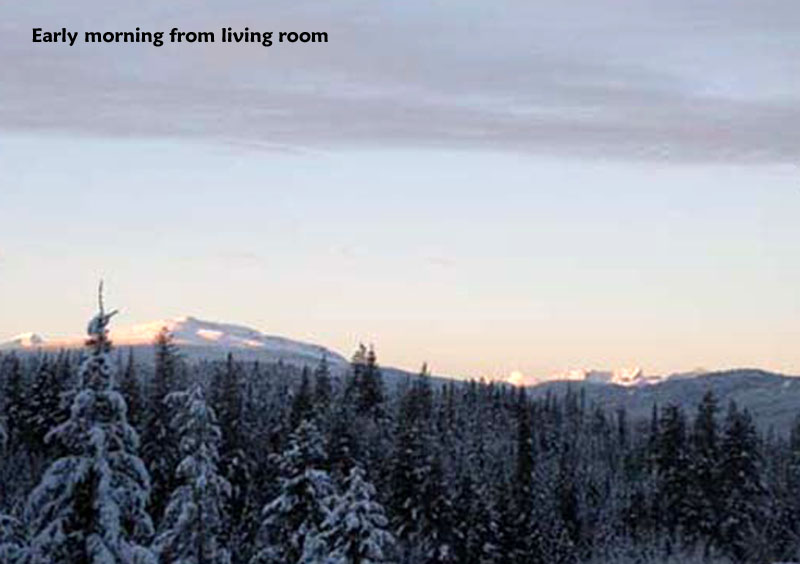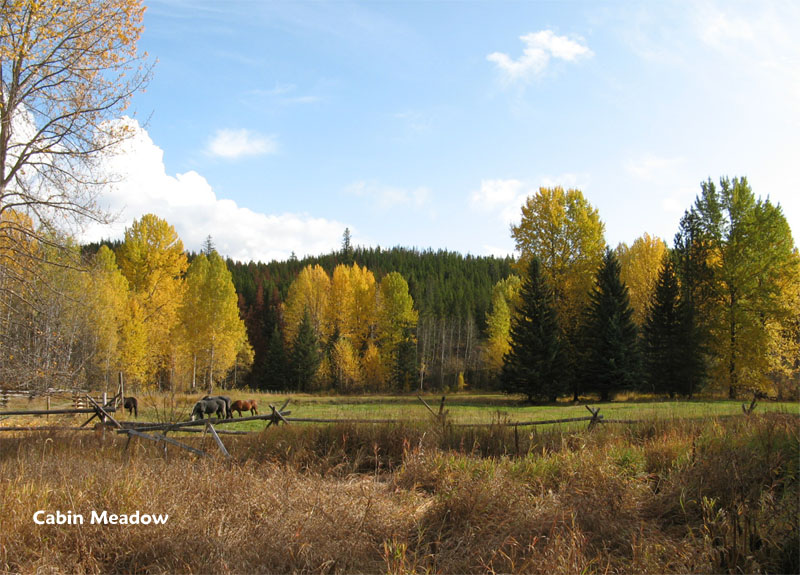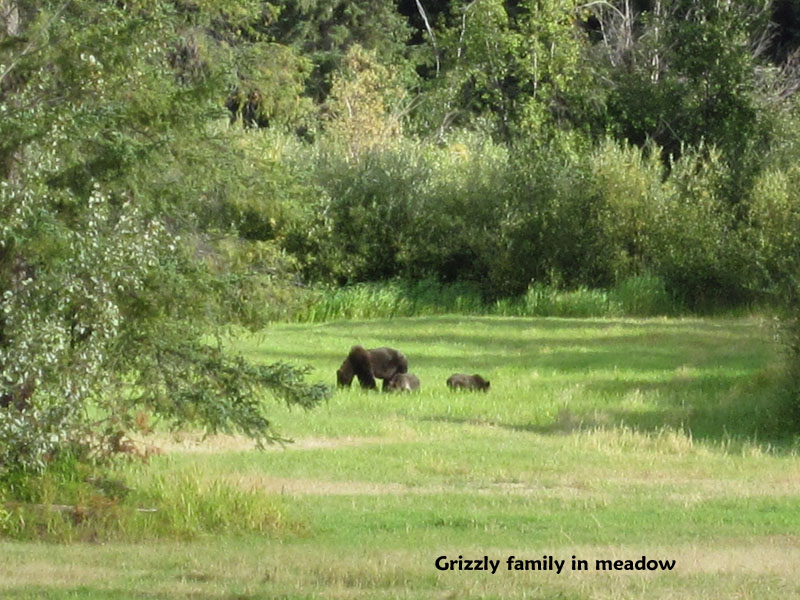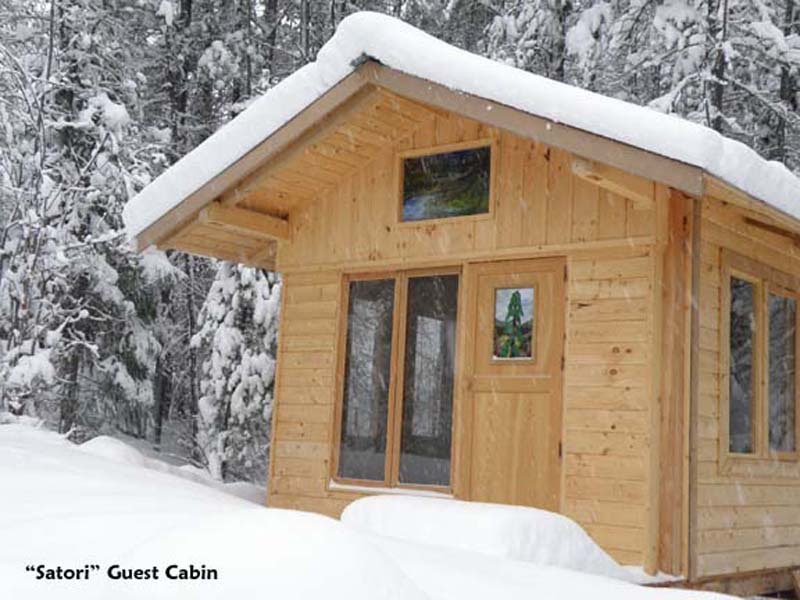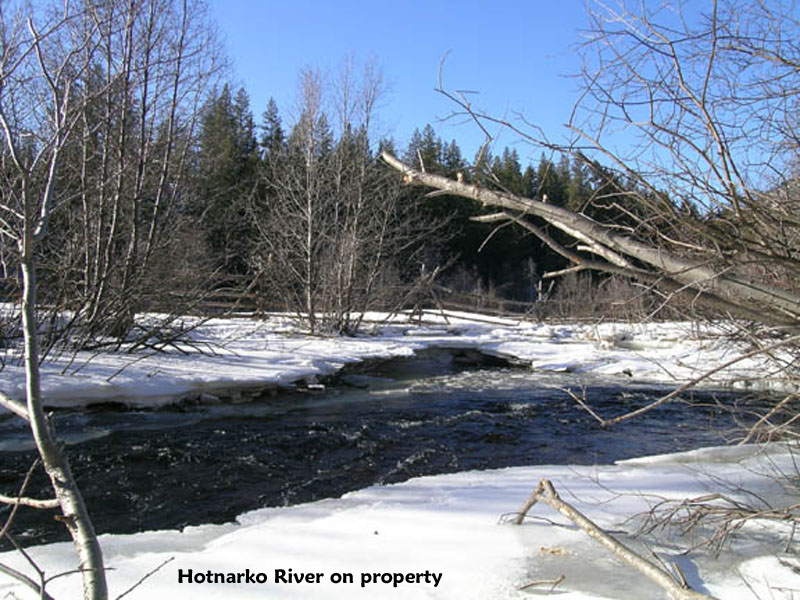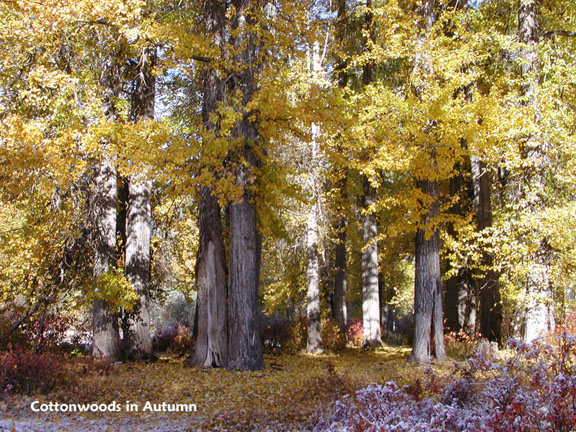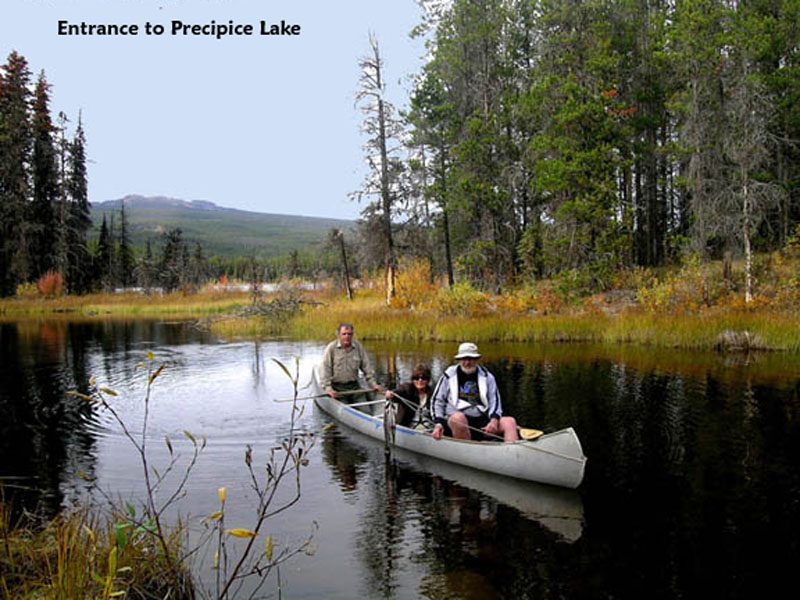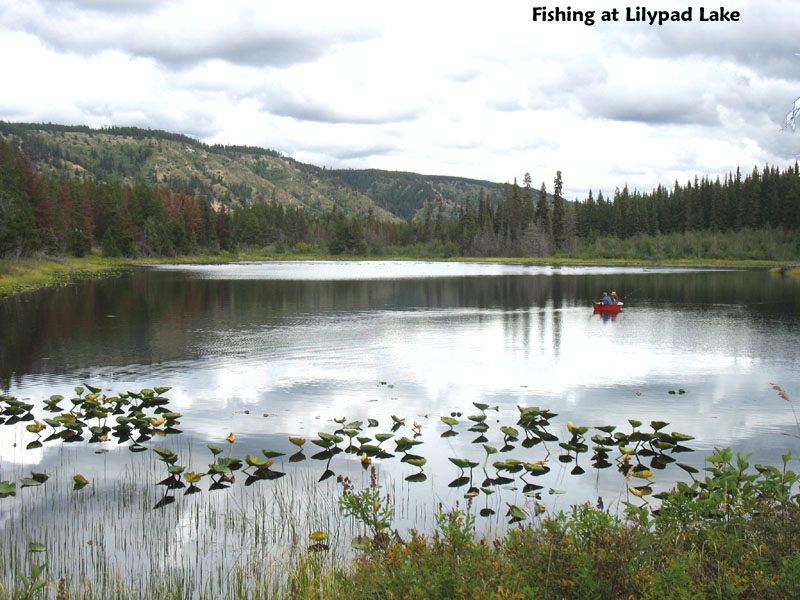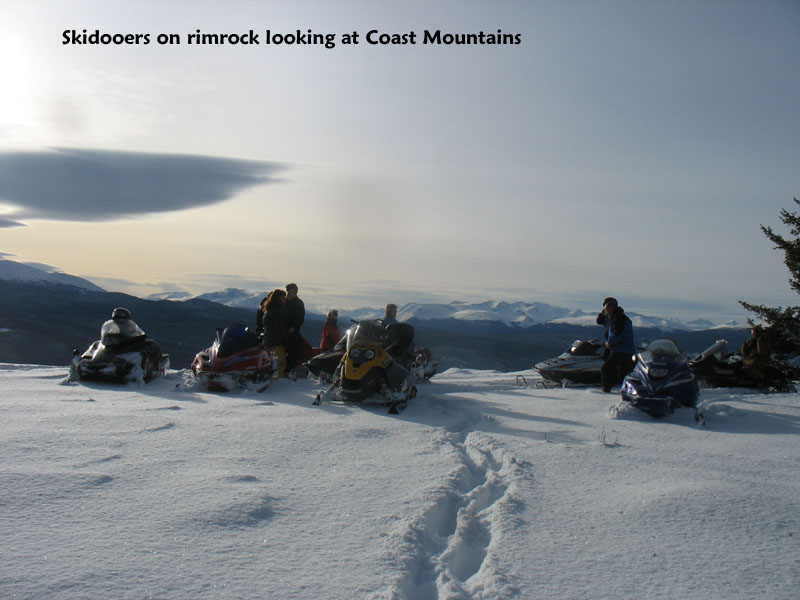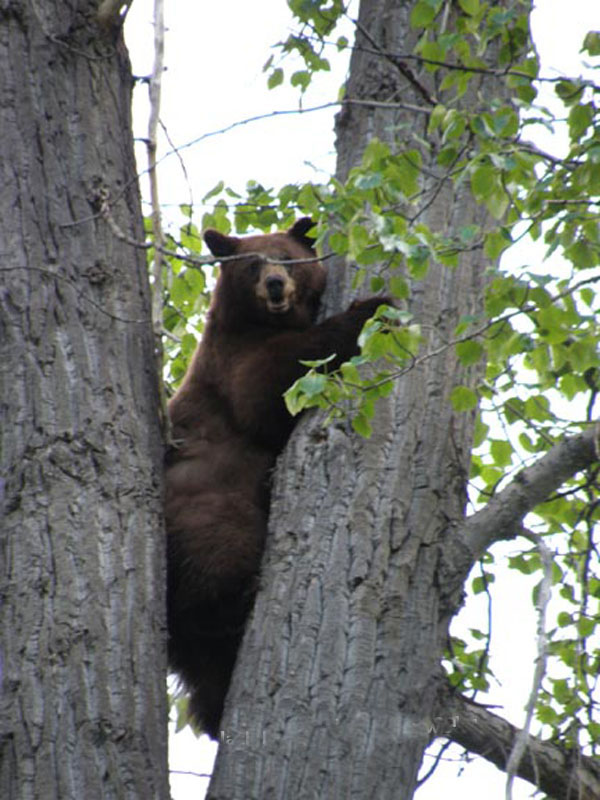 Map: We're at the "B". Or click here to view a larger map so you can zoom in on "B" and view the satellite image if you wish. You can also see the route from Vancouver to our location, (B) on the map below:


View Larger Map

Satellite image: (We're at the green arrow -- if you zoom in you can see the red roofs.)


View Larger Map

Share:





*Note: e-mail addresses above (if any) have been masked to reduce spam. To form the correct address, rejoin the two blue portions, separated with @
Please Note: The content of this page is provided on an "As Is" basis and for general informational purposes only. People and Planet (also known as "EcoProperty.ca") is not responsible for the content, accuracy, timeliness, completeness, legality, reliability, quality or suitability of this posting. We do not screen or endorse the individuals or organizations involved. If you decide to make a purchase or enter into any other kind of transaction, contract or arrangement, you do so at your own risk and it is your responsibility to take all protective measures to guard against loss. Please read our full website Terms & Conditions.